Thursday, May 16, 2013
Sunday, April 21, 2013
Saturday, April 20, 2013
I've got my new laptop and it's really fast, I love it. Now just to see if sims will work on it; fingers crossed!
Friday, April 19, 2013
Sorry I've been quiet over the last few days, my new laptop is arriving tomorrow and I'm preparing all my files for the move. :) So excited, my first new laptop since 2006; and even better, it's purple! :D
Also, happy birthday for yesterday to Holley, and happy birthday for today to Poppet!
Saturday, April 13, 2013
Friday, April 12, 2013
Wednesday, April 10, 2013
Sunday, April 7, 2013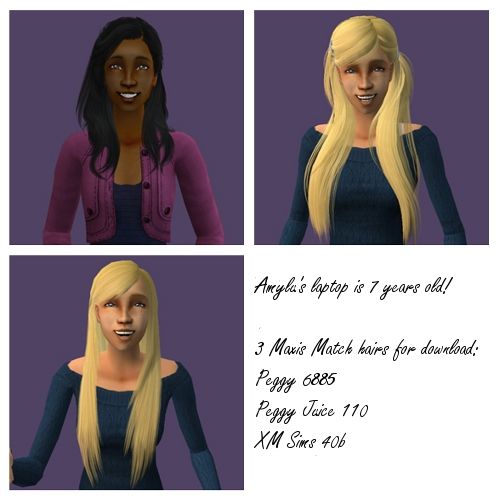 3 hairs for download under the cut
Thursday, April 4, 2013